Whitewater Rafting Near Andrews, NC
Here in the Andrews Valley, we have two rivers suitable for whitewater rafting-one to the East and one to the West. Both offer a great time, and are worth the trip!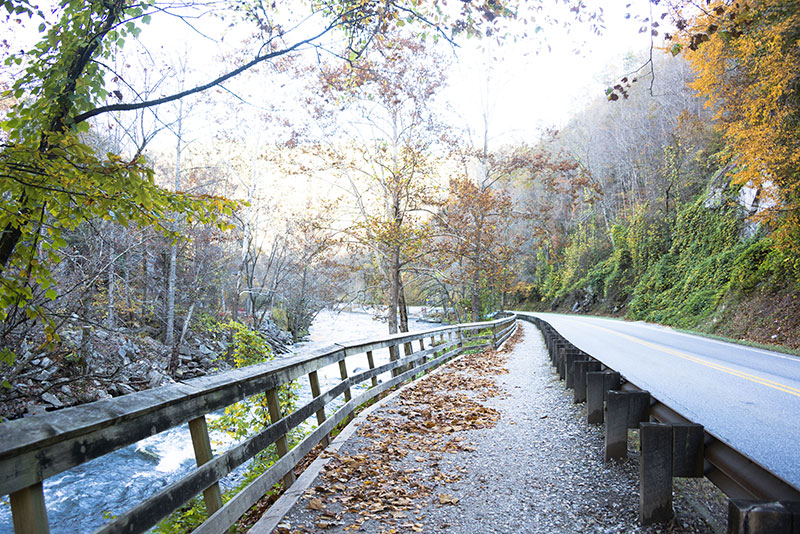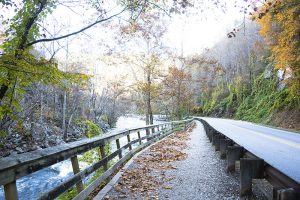 The Nantahala River, 17 miles to our East, includes Class II-III rapids in the 8 mile trip between the Power Plant and Wesser, and is one of the most rafted rivers in the country. Count on the water being COLD, typically about 45 degrees! And it's a good idea to know the release schedule for Nantahala Lake, before you go rafting without a guide. Guide service is available through many companies in the area, including the Nantahala Outdoor Center.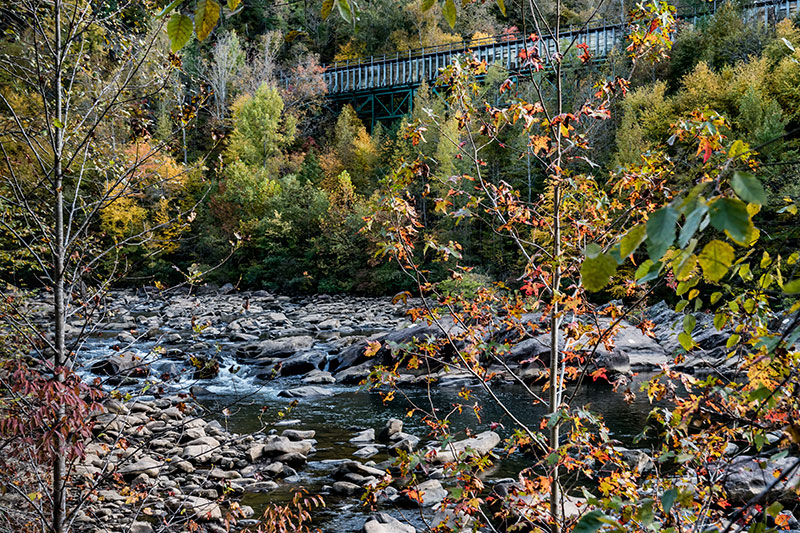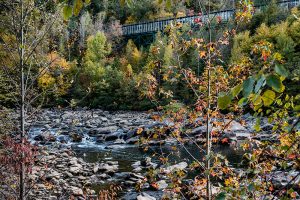 Sixty two miles to our West, and just past the Tennessee state line, you'll find the larger Ocoee River. There are two sections to raft, each section is 5 Miles: Upper Ocoee – Ocoee #3 to Ocoee #2 Dam (Class III-IV) and Middle Ocoee – #2 Dam to #2 Powerhouse (Class III+). You may remember the name of this river from the 1996 Olympics, it was the first natural river used for Olympic whitewater competition. The river is considered by many to be the birthplace of freestyle kayaking.
Keep a Whitewater Rafting Journal
White water rafting is so much fun, and a great way to get away from the craziness of life. Unfortunately, your rafting experiences can fade over time. The best way to prevent this from happening is to keep a whitewater rafting journal.
Take a minute to give some consideration to your most recent rafting trip. What sticks out in your mind? Were the rapids raging, the water low or someone hilariously fell out of the boat? Now, think about the first time you ever went white water rafting. I bet you can't remember much about the trip besides a few snippets. The experiences you've forgotten are lost to time. If you keep a whitewater rafting journal, this won't be the case.
A good white water rafting journal combines a number of characteristics. First, it should be compact. Second, it should have a case to protect it from getting wet and turned to mulch. Third, the journal should contain blank areas to write your notes. Fourth, the journal should contain prompts to remind you to keep notes on specific things.
Prompts should include:
Who you went white water rafting with
Where you went rafting and the time of year
Who you met and contact information for them
The river and weather conditions
How challenging the river was, and
Any events that occurred while off the river
Once your rafting trip is over, you should be able to get the following from your journal:
Contact information for other rafters you met
Details of the trip, whether you would go again and perhaps better times to do so
Memories to reflect upon years later
Something to pass on to your friends, children and grandchildren
To get the most out of your whitewater rafting journal, you should write in it just before you start, during breaks such as lunch, and when you return. If you go with friends or your family, the journal will turn into a keepsake. During family events such as the holidays, it makes for great reading.
No matter which of our local rivers you choose, your journal will be a great way to remember the experiences from your trip.