Roads that can be Mountain Biked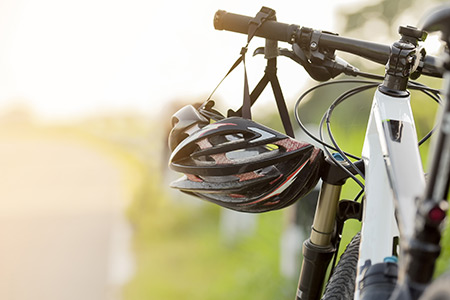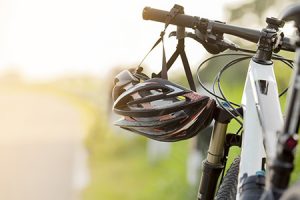 Written by Jan Olson
We like to go to the organized developed trails but we also like to find roads in the Snowbird Mountains where we live that connect to other roads. One route we take is Webb Creek Road which goes across several streams to a path that connects it into Dan Holland Rd by the Town Reservoir (some of Dan Holland is paved).
One road you might want to try is Tatham Gap Road also in the Snowbird Mountains. Also known as part of the Trail of Tears, it winds around until you go through Tatham Gap. It is 9 miles long if you go to down the other side to Robbinsville. This is a car passable road so you might see some jeeps or other 4 wheel drive vehicles on it. You can also take a side road 4 miles before you get to Robbinsville to Joanna Bald. To get to Tatham Gap Road, take Cover/Locust St from downtown Andrews across Hwy 74/19/129. In about ½ mile Steward Ave is on your right. Follow Steward to Tatham Gap Rd on your left. The first part of it is paved but it soon becomes gravel.
We have also discovered some of the forest service roads that are fun to ride. For example, Winding Stairs which has several waterfalls and a nice lake called Queen's Lake. You can do a loop by riding on Winding Stairs Road and Wayah Rd or just go up and down to Queen's Lake making the up and back about 11 miles. The start is at the Nantahala Launch Site parking lot corner of Hwy 74/19 and Wayah Rd (east of Andrews).
Another one is the Old River Road which is 4 miles up Wayah Rd. (FS 308) from the Nantahala Launch Site. It is an 11 mile route that takes you to the dam forming Nantahala Lake. You will be on Junaluska Rd for ½ mile each way but other than that it is unpaved. There are waterfalls along this route too.
For those who like lots of climbing and great views, the Cheoah Bald is for you. The views from the top (at over 5000 feet of elevation) are of the Great Smoky Mountains National Park, Lake Fontana and Lake Santeetlah. Total mileage is 15 but I walk the last ½ mile. To get there take 74/19/129 east. Turn Left on Hwy 129 toward Robbinsville. At 2.6 miles take the paved road to your right and drive to Forest Service Road 259.
---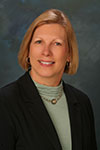 Jan Olson
is currently the Executive Director of the Andrews Chamber of Commerce and Co-Owner (with my husband) of
FernCrest Winery
. I worked for the Food and Drug Administration (FDA) for over 22 years and was a consultant to FDA regulated industries for another 18. I am an avid outdoor person and triathlete having competed in 2 Iron Man competitions. I love gardening, being in the woods, hiking, biking, kayaking, back packing, swimming and running. I cook for fun and for health.