Hiking in and around Andrews, NC
Written by Mary Brown
I've been obsessed with backpacking since I was 18 years old. Because of that, I've chosen to relocate to places that put me in proximity to mountain trails: north Georgia, then Colorado, and then western North Carolina. Each of those places gave me access to some pretty incredible hiking – but typically, it'd still be an hour's drive from my front door to reach the nearest trailheads.
All that changed when I moved to Andrews, North Carolina.
There's a reason this place has also been called "Valleytown." While the town of Andrews sits at about 1,800 feet, it's surrounded by dramatic 5,000 foot peaks. Just a short drive out of town – in almost any direction! – will get you out in the wilderness and on a trail in no time. And if you're willing to drive a bit, then you've got access to some of the best views the Appalachians have to offer.
Here are some of my favorite hikes:
(starting close to town)
The Heritage Park Trail. (Also the home of the Andrews Disc Golf Course.) Located on Wilson Street, behind the Andrews Public Library and Ronnie's restaurant. This isn't a long trail – just .75 mile – but it's a pleasant gravel loop. It's frequently part of my running route and I always feel compelled to stop for a moment and take in how beautiful it is.
The Bartram Trail. Take US 19 east out of town for about 12 miles, past the right-hand turn on Wayah Road. Just before a bunch of large, new houses on the right you'll find a small parking lot with a forest service sign and map. You can cross back over 19 to take the Bartram Trail north – a lot of uphill, but a waterfall at about the 2 mile mark. Or, take the Bartram Trail south for a flat section that's paved for about 1 mile – great for strollers and bikes. Then reward yourself with lunch at the Nantahala Outdoor Center!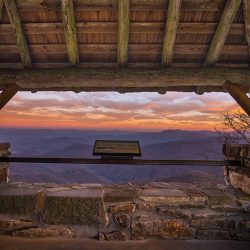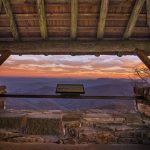 Wayah Bald. Take Junaluska Road east out of town for 13 miles until it T-stops at Wayah Road. Take a right onto Wayah and travel another 9 miles until you reach the well-marked turnoff for Wayah Bald on the left. You can park on Wayah Road and hike up – or, drive a little over 4 miles up the dirt (but well-maintained) Wayah Bald Road to the large parking area at the top. You can sit and enjoy the views… or wander North or South along the Appalachian Trail.
Siler Bald. Follow the same route toward Wayah Bald. Just before the Wayah Bald Road turnoff, pull into a parking lot on the right. Jump on the Appalachian Trail heading South; about 1.5 miles will take you to the top of Siler Bald for some 360 degree views, including a glance back at Wayah.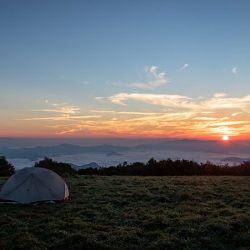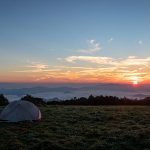 Huckleberry Knob. Take US 19 East out of Andrews for about 9 miles. Take a left on highway 129 toward Robbinsville. Once in Robbinsville, take a left on East Main Street and another relatively quick left onto Atoah Street / 143. Watch for a second left toward the Cherohala Skyway. The drive alone is worth it… but stop at that parking lot for "Huckleberry Knob" on the left and take the 2.5 mile round-trip hike. It's relatively easy and well worth the walk.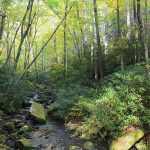 Joyce Kilmer Memorial Forest. Go to Robbinsville, but instead of taking that second left onto the Cherohala Skyway, continue straight onto Santeelah Road. Watch for signs – Joyce Kilmer is a well-known destination (so clearly marked) because of its really, really old and big trees. The 1.8 mile trail does a figure 8 loop, making it great for little or less-experienced hikers who aren't sure how far they'll make it.
I offer these trails as a way to whet your palate. There are countless others in the area. Come see for yourself and discover your own personal favorites!
---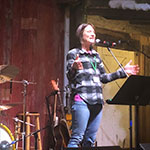 Mary Brown
is the Pastor of Andrews United Methodist Church. Before she was a pastor, she spent 15 years working for a backpacking ministry called
Wilderness Trail
. Follow her blog at
marywbrown.wordpress.com