Andrews United Methodist Church is a welcoming congregation of grace and growth through Jesus Christ.
We love opening our doors! Visitors are always welcome at our Sunday morning service. A staffed nursery for ages 0-4 is provided on the 2nd floor of our Family Life Center.
We also love opening our doors to our community! The Welcome Table is a free community meal every Thursday at 5pm – come for food, or fellowship, or both. Individuals are welcome to use our walking track and exercise room; non-profit, private, and for-profit groups may use our basketball court, commercial kitchen, and meeting rooms. Contact the church office for more information!
Upcoming Events
[ai1ec tag_name="andrews-united-methodist-church" view="agenda" events_limit="5″]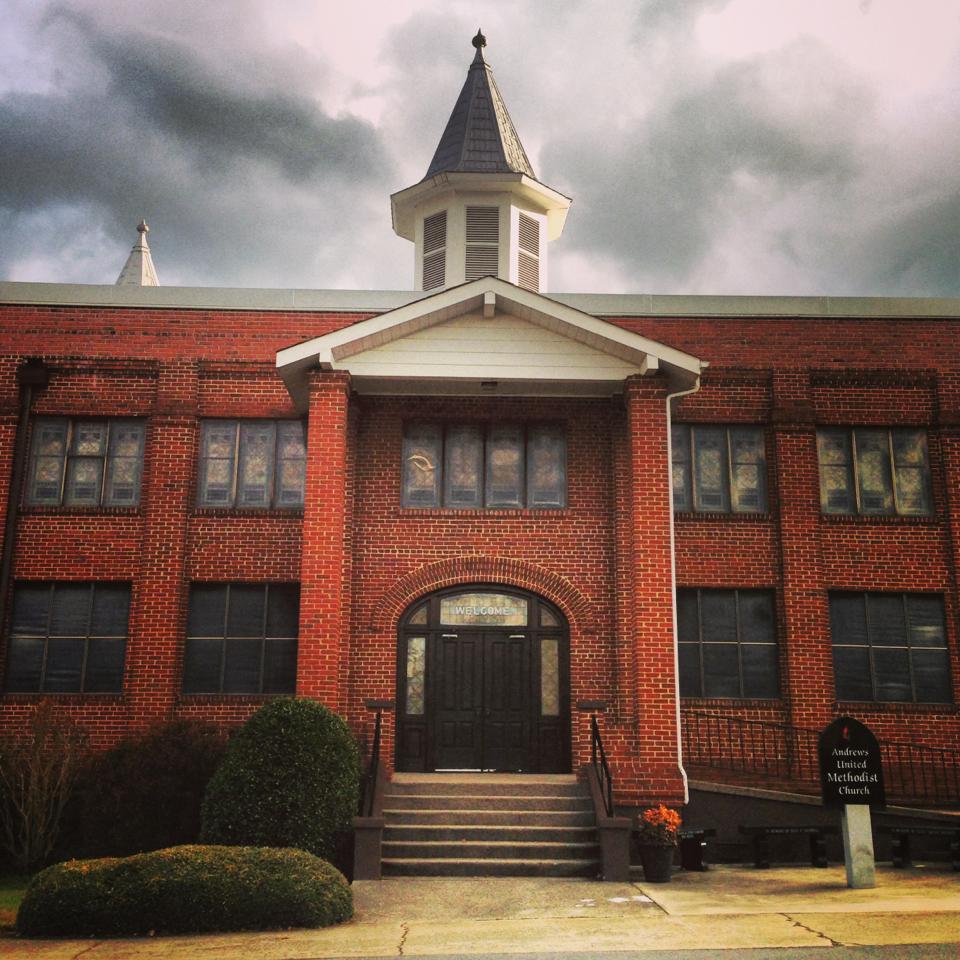 Our Location