You Have to See This Waterfall!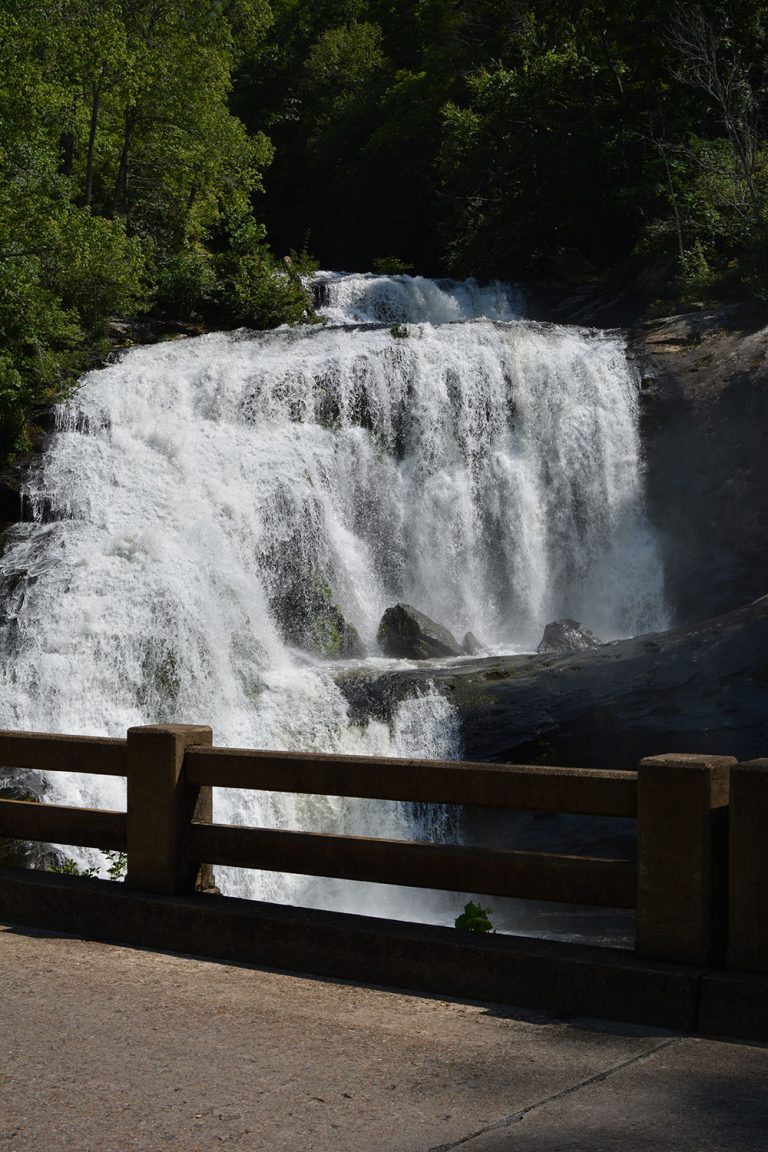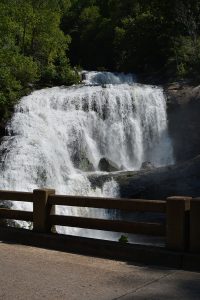 Written by Nola Cooper
If you're a waterfall enthusiast, there are certainly many falls to see in our area. There are even several that you can easily get to by car. I had the pleasure of seeing one of those on a recent trip to the Cherohala Skyway: Bald River Falls.
My husband and I love to hike, and we love to spend time on the nearby Cherohala Skyway. So, this year we took a "stay-cation", and decided it was time to find Bald River Falls. Driving on the Skyway is always a treat. The views are absolutely stunning, in both North Carolina and Tennessee. It's so beautiful that it's hard to name a favorite overlook, but you have to make sure that you take a little extra time at the Turkey Creek Overlook…that view is nothing short of amazing!
If you're coming from North Carolina, then after you've visited Turkey Creek Overlook, it's another 17 beautiful miles to the River Road turn on your left. [Let me also add, that you can turn left onto Turkey Creek Road after only 10 miles, but the drive on River Road is just prettier. And turning off of Turkey Creek onto River Road is tight, so I don't recommend it.] Once you've made a left from the Skyway (Hwy 165) onto River Road, it's 6.2 miles to the Falls. This drive is very serene and beautiful…the rock formations and caves along the Tellico River will make you smile.
I have to admit, I was unprepared for the awesomeness (no other way to describe it) of Bald River Falls. As you round a curve, you can see people on a bridge up ahead of you, and you know that the waterfall is finally up ahead, but when the waterfall comes into view, it's an incredible sight! We were lucky to be there after a very heavy rain, so the picture you see here was at peak flow. I'd like to go back when it's at normal flow to compare, because I hear it's just as beautiful.
When you arrive, drive across the bridge and park your vehicle. You can then go out onto the bridge to take pictures, and just soak in the view.
And there's another waterfall! BONUS!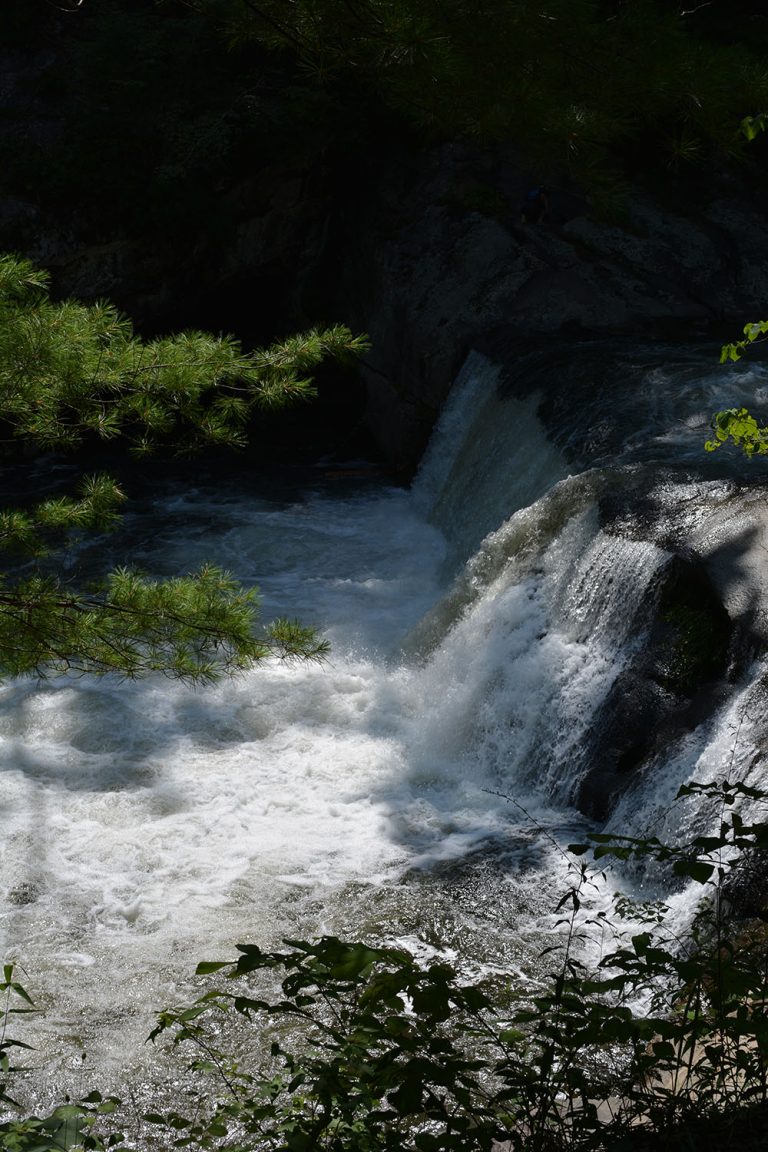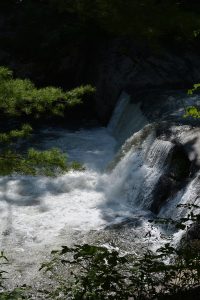 Once you have your photos, if you're prepared for a hike, you can take the Bald River Trail from (near) the parking area. This trail is considered "moderate", and is approximately 9 miles out and back.
In case you're not prepared for a hike, never fear…there's another water fall very close by that you can drive to: Baby Falls. Continue on River Road for about 1/2 mile, and turn left into a small parking lot. (Note: there are restrooms at this waterfall.) There were several kayakers in the Tellico River at Baby Falls on the day we were there, and it was thrilling to watch them go over the falls with the flow so strong.
The Cherohala Skyway is a must see when you're in the area. Be sure to leave early, pack a lunch, bring your camera and your hiking gear! You'll have a great day along one of Western NC's hidden gems.
---

Nola Cooper moved to Andrews, NC from Mooresville, NC in early 2017. She considers Andrews her "forever home". Nola and her husband (and their dog Shellie) love to explore, fish, and hike in Western North Carolina.