A Celebration of Earth Day and Our Beautiful Mountain Community
Presented by To Be Announced
April 22, 2023 – 11am to 5pm – Street Fair & Nature Expo
2023 Commemorative Pin & Sticker
Limited Edition Set. Available for $5 at the Chamber Info Tent on Saturday, April 22, 2023.
Watch for more information about the Artwork contest for 2023!
The Andrews Spring Fling is a great way to get outside and celebrate the start of Spring in the Mountains! Stroll through town and shop with local vendors or go on a nature walk and identify local plants. Take some time to visit Downtown Shops, Restaurants, Breweries, and Wineries…there's so much to do!
Because the event includes a Nature Expo with family-friendly educational seminars you'll have the opportunity to learn about raising awareness of our forests; protecting our rivers, lakes, & streams; identifying local wildlife; the importance of local culture; and so much more. A large Children's Activities area helps keep everyone in the family entertained, and our Food Court, with live music all day, will make you want to stay and play for hours!
Saturday, April 22, 2023
Planning will begin in November 2022. Email director@andrewschamber.com to volunteer for a committee!
Event History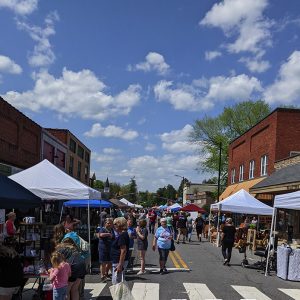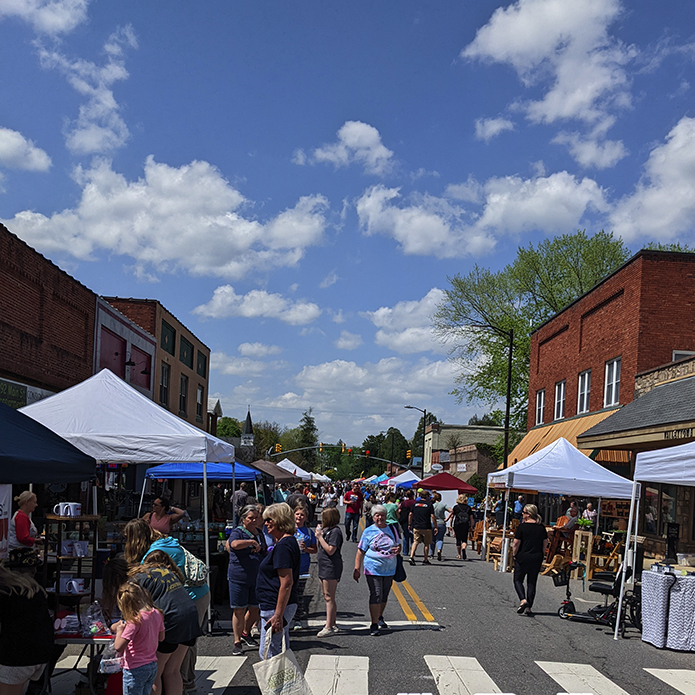 In 2015, Eve Miranda started an Earth Day Celebration at the Andrews Public Library that included Educational events for Elementary School students. The students were brought by bus to the library to learn about the environment, and how to keep the Earth safe for future generations. A poster contest was held each year, and the winning poster was used in the subsequent year's fliers and programs.
By 2018, the Andrews Public Library and the Chamber of Commerce were ready to re-brand the event and name it "Spring Fling". The event was expanded to two days, with Friday continuing as Educational Day at the Library, and Saturday becoming a Street Fair & Nature Expo. It was an immediate hit with the community, and vendors came from all around the area to participate.