Parade Rules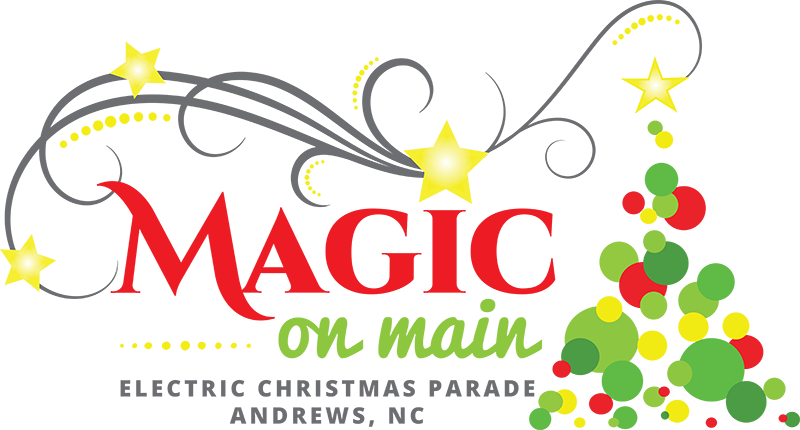 BEFORE YOU COMPLETE YOUR PARADE APPLICATION, YOU MUST READ THE PARADE RULES. You will be required to acknowledge that you have read and you understand these rules.

Magic on Main Electric Christmas Parade Rules
1. THEME. There is no theme, so your float can be whatever family-friendly design you'd like, as long as you follow the rules!
2. ILLUMINATION AND MUSIC. All parade entries must be illuminated. Remember, the more lights, the better your entry looks along the parade route for the spectators. All vehicles must be decorated and all music must be appropriate holiday music. This is a night parade – ALL ENTRIES must have lighting. Walking groups can light up banners or use flashlights, twinkle lights, etc.
3. COSTUMED CHARACTERS. Costumed characters are encouraged on floats. However, NO SANTA CLAUS costumed characters will be permitted. The only Santa of the night will bring up the end of the parade. No Santa imposters will be allowed and doing so will cause an entry to be placed on the "Naughty List".
4. JUDGING. All entries will be judged by a group of volunteers who will be located along the parade route. This will allow each and every entry a chance to win a prize. Divisions are "Best in Show", "Schools & Clubs", "Non-Profit", "Resident", and "Business".
5. For safety reasons, NO CANDY WILL BE ALLOWED ON FLOATS IN 2020. Pre-filled candy bags will be handed out by volunteers before the parade.
6. ANIMALS. If your entry has any type of animals (dogs, horses, etc.), you are solely responsible for picking up after your animal. If you do not pick up after your animals, the Andrews Chamber of Commerce has the right to not allow you to participate in the next parade.
7. Please follow all directions from the parade marshals who will be stationed along the route in orange safety vests.
8. All vehicles must have a valid registration, license plate, and insurance.
9. All drivers must be 25 years of age or older.
10. You will receive BY EMAIL line up information one week before the parade that will contain your parade location number. Please arrive at your location by 4:30.
11. There will be ONLY ONE STOP along the parade route at the Judges stand. Speed must be maintained at 5mph and should not exceed 10 mph.
12. BEHAVIOR. No profanity or offensive behavior will be tolerated before, during, or after the parade while on the parade route. No alcoholic beverages will be allowed. No drugs or weapons will be permitted in the parade assembly area, on floats or tow vehicles, or on the parade route.
13. All entries should be properly identified with signs or banners with the organization's name on the entry so spectators know who you are. Each entry will be given a number that should be displayed on the driver's side window (so judges can see it).
DISCLAIMER: Neither the Town of Andrews, the Andrews Chamber of Commerce, nor any event Sponsor bears any responsibility for personal injuries or property damage inflicted by or on any participants in the parade. Parade participants should be properly insured against medical, property damage, or personal liability occurring to themselves or to any other person in connection with parade or parade activities.
The Andrews Chamber reserves the right at any time to refuse participation in the parade of any entry deemed inappropriate.