Virtual Launch Party for Visual Storefronts
When:
January 14, 2021 @ 7:00 pm – 8:00 pm
2021-01-14T19:00:00-05:00
2021-01-14T20:00:00-05:00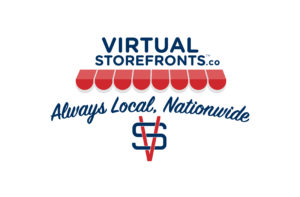 Welcome the Local Search Engine For Local Business to Cherokee County NC at our Launch Party and Live Demo.
Watch us demonstrate how Local Search lets shoppers search for what they want, and find the local shop nearest to them!
Our Local Search Engine is unfairly rigged in favor of local merchants, delivering results for local businesses only. See local businesses in Andrews and Murphy appear as Local Search Results.
Shop Local Fans and Local Merchants love that our results exclude online mega-sites like Amazon and multinational big box chains like Walmart, Target, McDonald's, Best Buy, Guitar Center and Dick's.
You may have seen our videos starring local shops in Andrews and Murphy on YouTube this holiday season. Virtual Storefronts are piloting in Cherokee County NC before national release.
Learn more at VirtualStorefronts.co. Merchants visit DataShoppe.co to learn how you can make Your Business The #1 Search Result For Everyone Around You
RSVP To Get A Link To The Live Stream at 700PM on Thursday, January 14, 2021
Virtual Storefronts by USpace
1100 Peachtree St, Ste. 250
Atlanta, GA  30309-4522
Tel. (404) 870-8507
support@unpublished.space
Virtual Storefronts Field Office
West End Plaza
146 Main Street
Andrews, NC  28901-9249
Tel. (404) 870-8507
support@unpublished.space