No 18 Day Spa is a hidden gem in our little town, owned and operated by Rebecca White. Services offered are many and unique. As you would expect, there are a variety of facials on the menu including LED facials, microdermabrasion facials, acne treatment facials, and paraffin facials. Also on the menu are full waxing services for women and men with bikini and Brazilian services offered. Eyebrow tinting and lamination, paraffin hand, foot, and facial treatments, and a hot stone back treatment. Our most unique services are the Vichy shower and the Shirodhara warm oil treatment. The Vichy shower treatment is an hour-long service on a wet bed with an 8-shower head bar raining water onto the body while your body is cleansed, exfoliated, treated with Dead Sea mud, conditioned with grape seed oil, and finally moisturized.
And finally, the Shirodhara warm oil treatment is an hour-long service using warm grape seed oil as a base mixed with different essential oils. The guest is comfortably placed on a bed, and a thick sleep mask is used to cover the eyes and ears. The room is completely dark and the only sounds heard are that of deep meditation music. A copper vessel is suspended over the guest's head and a small but steady stream of oil flows over the forehead and scalp. Shirodhara is an Ayurvedic body treatment that dates back over 5,000 years ago. It brings a deep sense of calmness and relaxation to the guest and induces stillness in the mind. Benefits of Shirodhara include alleviating anxiety, relieving stress and migraine headaches, and helping to rebuild, increase, and rejuvenate the inner body energy level.
No 18 Day Spa strives to make each treatment as relaxing and personable as possible. Whether our guest is receiving an eyebrow wax or a Vichy shower great care is taken with each individual to ensure the service is enjoyable, relaxing, and of the quality one should expect from a spa.
No 18 Day Spa services are by appointment only.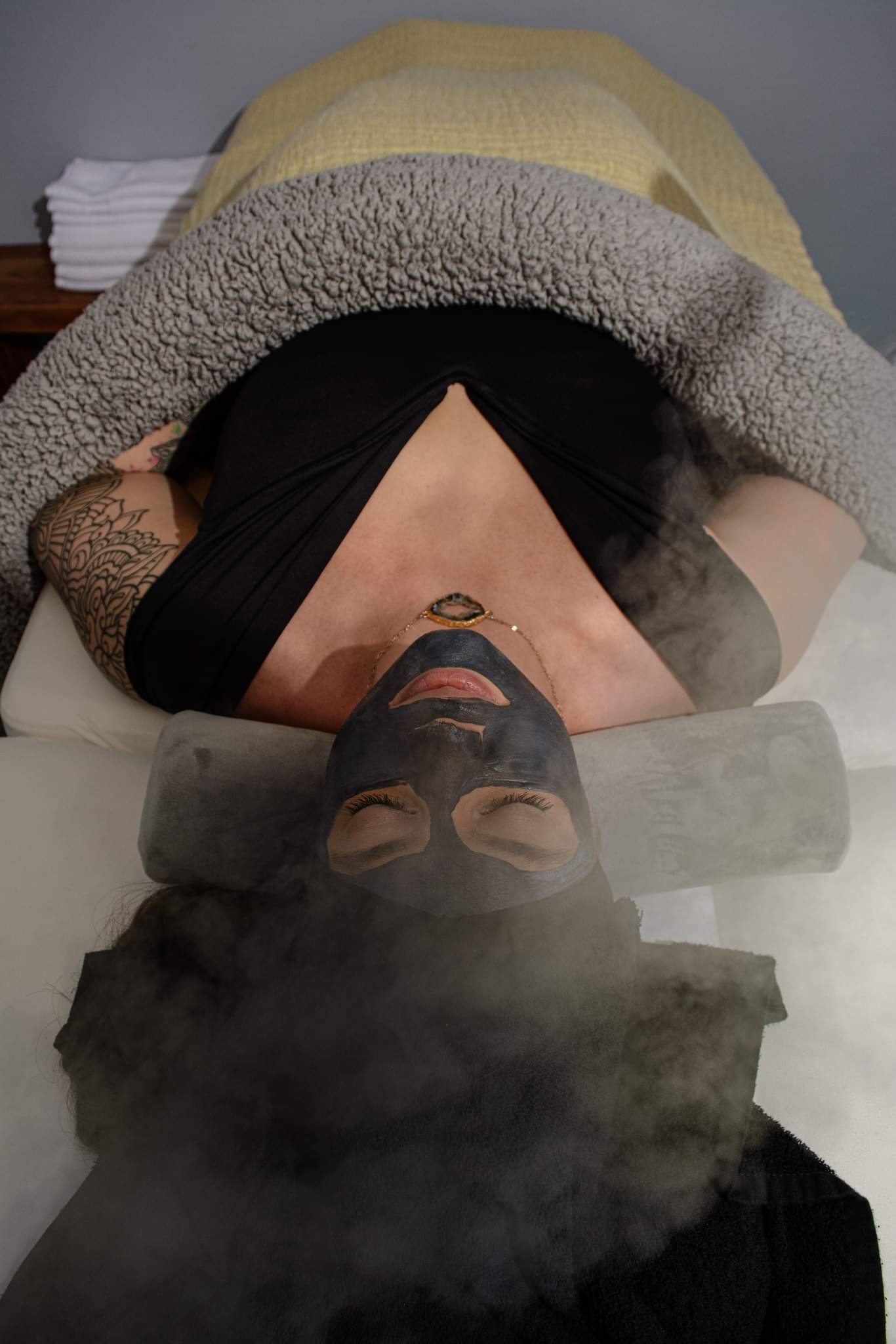 Our Location